Hello, it is incredible how the time has been passing, we are heading into late autumn. Now in front of my window, there are bare trees and a shabby apple tree with a couple of red cold apples, droplets of rain are hanging off black branches... Seems so calm. Oh I have a cup of coffe in front of me just now and it is cosy, with children's voices in another room... Oh as for my beading....I do, yes.
I have admired this pattern in Beadwork magazine (pattern by Maria Teresa Moran), it is called Sultan's Treasure. All the bracelets there are so colourful, I have made ablack version. Here is the name
Black Sultan
's Treasure
.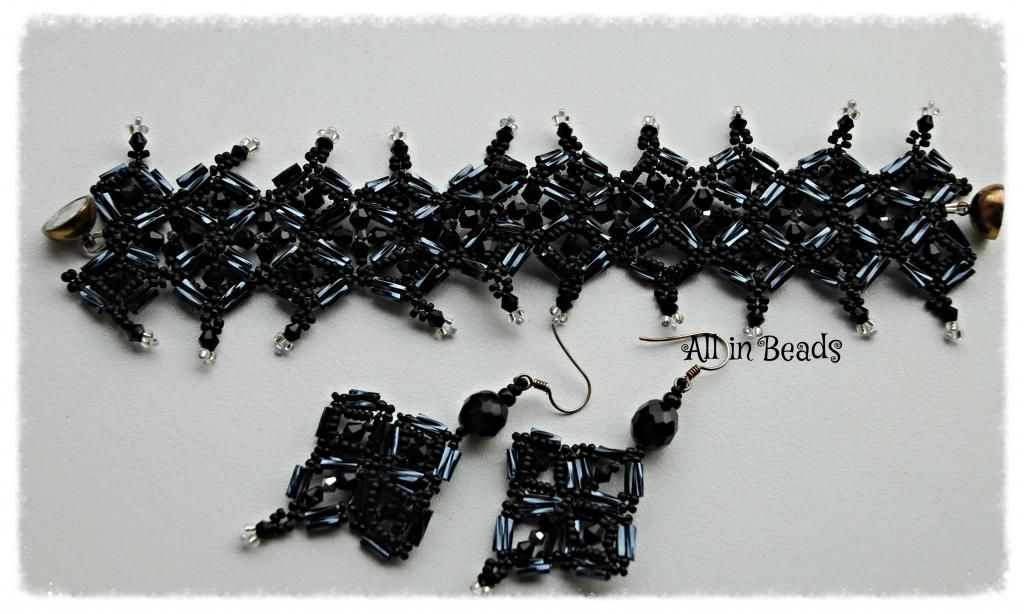 Add caption
Now it is for my client, if the bugle beads are not comfortable for her wrist I will sew a black cahmere lining under and fasten the bracelet on to it ;) I like the magnetic clasp, it is more expensive but quick like lightning ;)
Here are other versions of Sultan:
Sultan's treasure by Almona Beads
, by
musicalbunny18
there are so many beautiful versions.
Thanks for visiting dear beaders and friends ;) See your very soon. ;)
G.