Hi, I have recentley started following a volunteer sort of little school on facebook on colour theory in practice- it is fun. As the teacher sets us a new challenge once a week.
This first challenge was to take a handful of details stones or gemstones preferably colourful, pick one randomnly and do something with it.
A selection of some stones and details
Then my son helped me out and picked the central coconut detail. Unfortunatelly probably for me,,, who knows.
I came up first with this: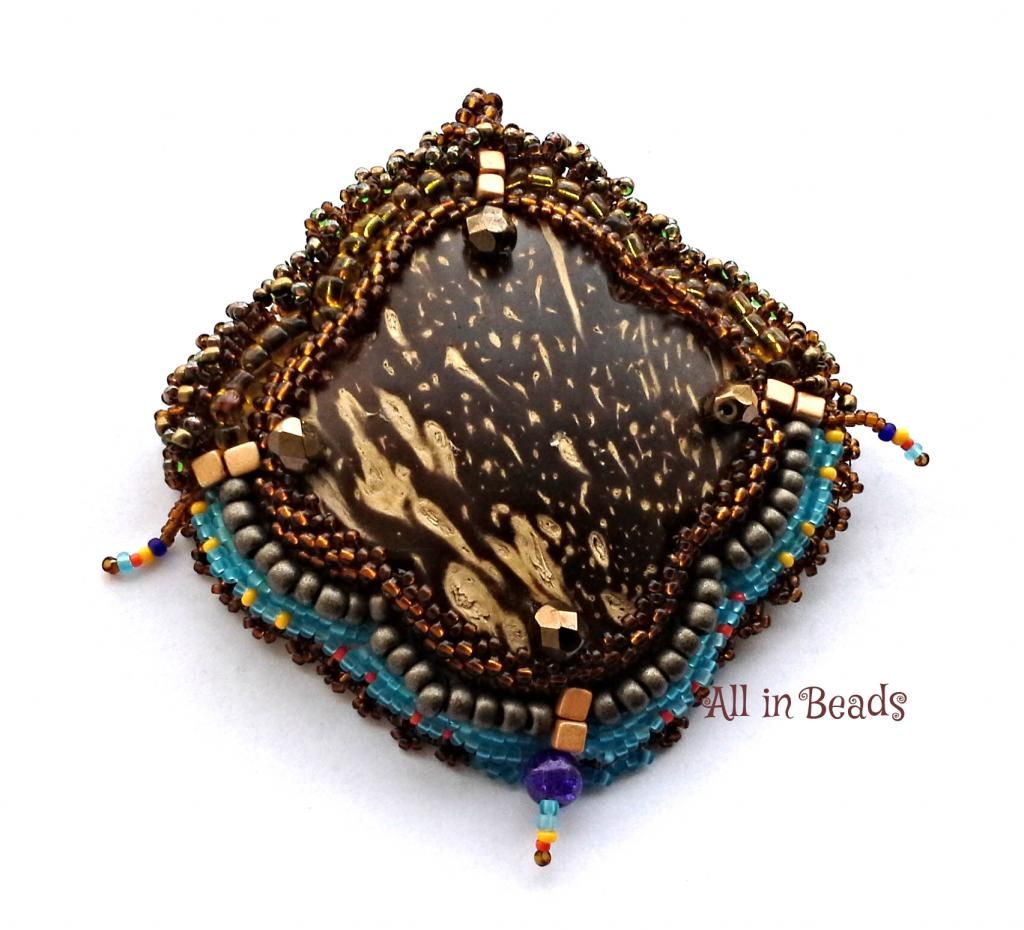 Then with this
Africa in me
Africa in me
PS other pieces were very gorgeous by various beaders-girls- artists in no particular order....
1.A soutache brooch or necklace element - by Dalika (
Javų laukuos vakarėja
)- (
Dusk in a Field of Grain
)
2. A focal gorgeous necklace by Vitalija Velyviene "Ežero muzika' (Lake music")
3. Blue colour pieces a hair pin and necklace by Eglė Vosiliūtė.
4. A focal necklace by Gitana Diržienė it is called "Belaisvė" - (A Captive Woman")
5. Fun Earings by Ieva Skačkauskienė
6. A bracelet by Edita Kricenaite- it is amazing how a bull fight has been captured ("The winner takes it all")
By Vitalija Velyviene
By Eglė Vosiliūtė
By Gitana Diržienė
By Ieva Skačkauskaitė




By Edita Kricenaitė (rebel soul)