So hello, if you are a reader.
A small project I have taken on, yet it wasn;t so short, I don't know why it takes so long, mayvbe my inexperience is to blame. Anyways let's get down to the tutorial:
You need:
shoes that you don not want to throw away, which you are tired of or can't use :)
scissors
thread (I sused a simple Coats thread, but I always double go through the beads)
textile glue
beads
material aida14 or any other for the bead embroidery
leather straps
felt straps
a clasp (though it possible to use buttons, snaps, ribbons)
Here we goooo:
Prepare two straps of one long, for bead emroidery sew the edges, prepare well, you probably know how. :)
Embroider your straps with bigger beads first, some pearls, some corals (white).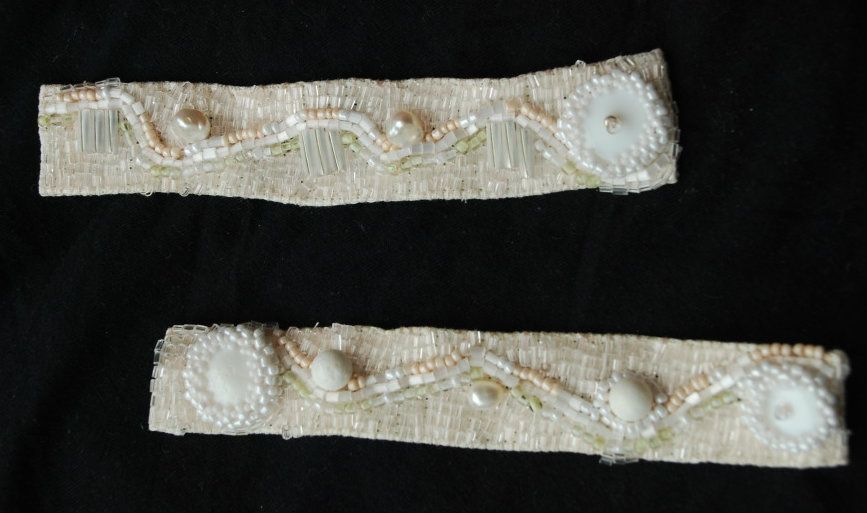 Like that , for example ....
Glue them on the leather straps, sew the clasp very well, as it will be torn and worn :), stick the felt on the inner side, sew with white beads around to coneal different materials: and here you go a shoe has a beaded unique strap, you might also add a coboshon on the front, might decorate how you like.
Happy beading!
G.