Hi :) I imensely like summer though there is not enough time for beading, there is never enough time, yet I try to follow my passion, I enjoy the pictures and read more than bead ;(. We with the family have been spending a lot of time outdoors just walking or resting; I have taken some pics.
So my bead embroidery necklace A Black Dream.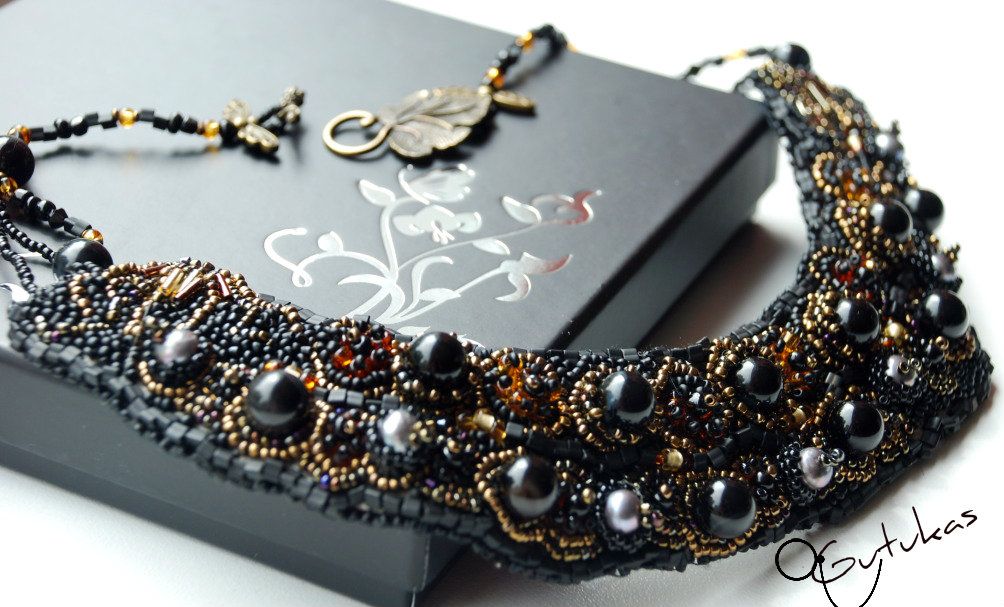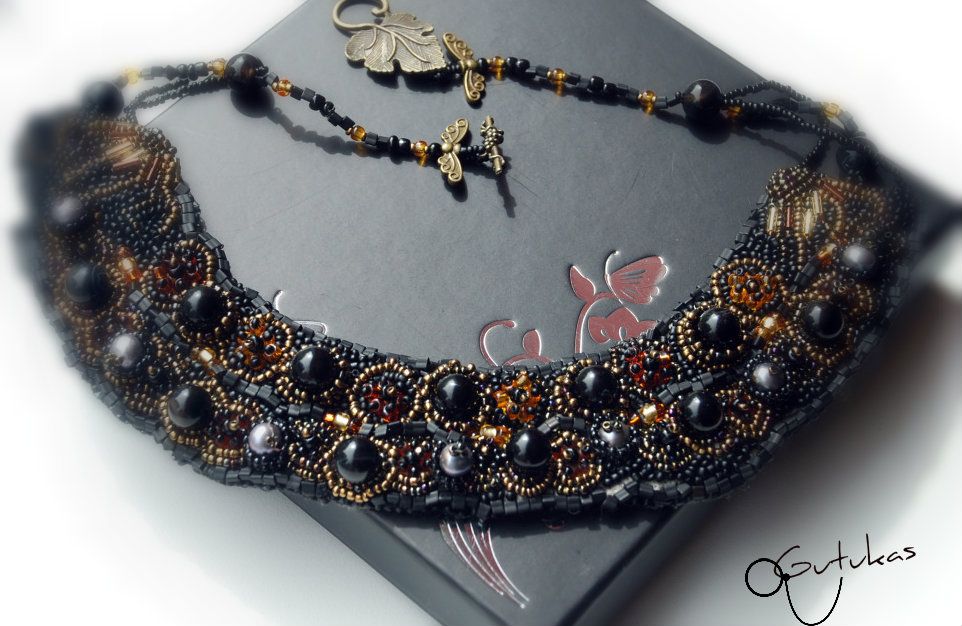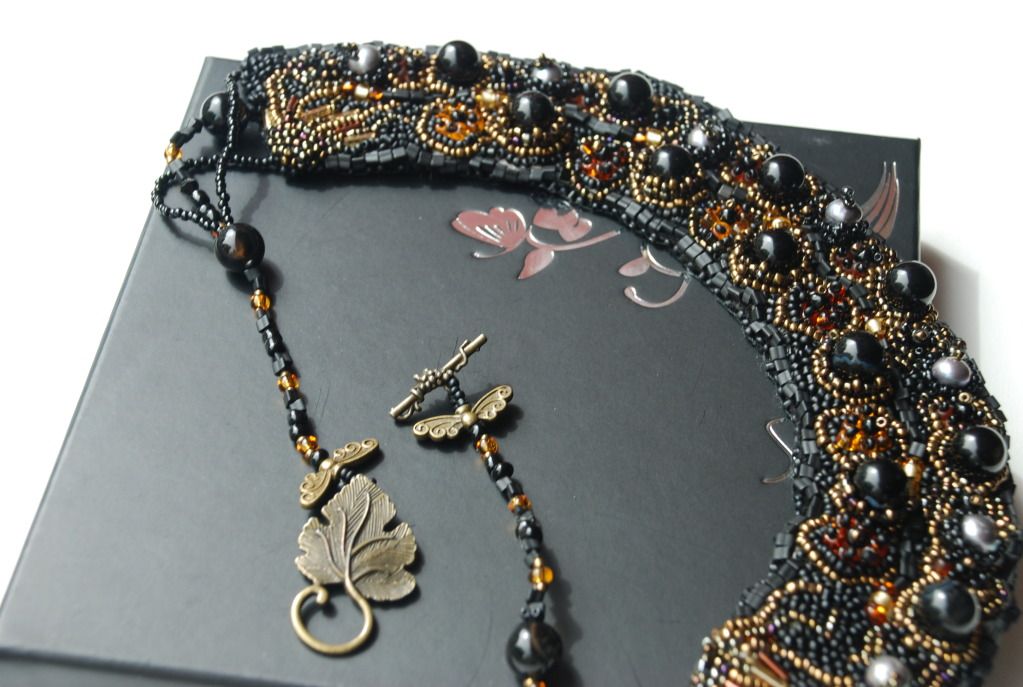 This could be matched with a summery bracelet, I have used some black onyx stones and some metal details, some jump rings. I like the floral theme the flowers and the tiny trees... :)
Happy beading!
G.