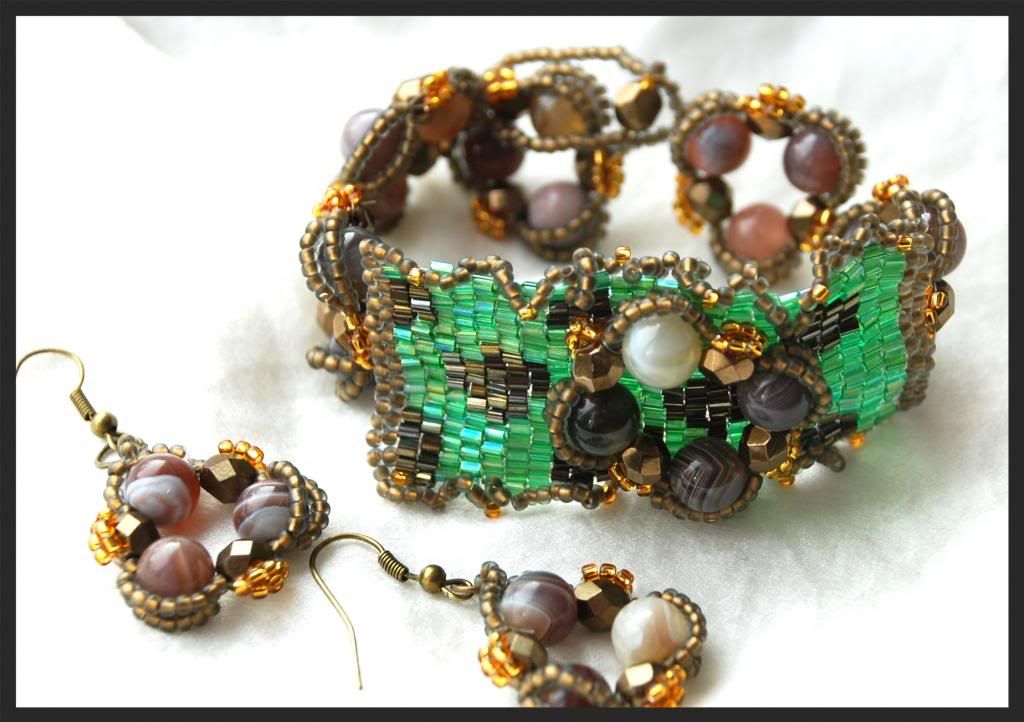 I am starting to get into bead weaving or stiching from bead embroidery- as I for the next two months I am going to learn seed bead stiches.
I am immensely looking forward to that, the women in this virtual class are experienced so it will be a shame to do anyhow- oh I will have to try hard. So the studies in this so called
academy
will start on the first of March, for a while I am just stiching something.
The idea for this bracelet is taken from the Beadwork magazine. I have called it
Snake's bling
:) I have used an old brick stich piece. Also, I have used some agate stones, fire polished beads (or like) and Toho beads- two colours :)
I have drawn a rough sketch of the round components, they are so fast to make :)
Have a nice day and happy beading ;0D
G.