Where do you put your beads? Do you throw them away? Do you sort them back to the containers? I am sure there are some left after a bigger project... now I've got into the habit to do a little project in the same or similar colour scheme- so i decided to make pendants or rings. Those little thingies are useful as:
gifts,
as practice of new patterns
as little pieces of jewellery for oneself
This is a pendant I made: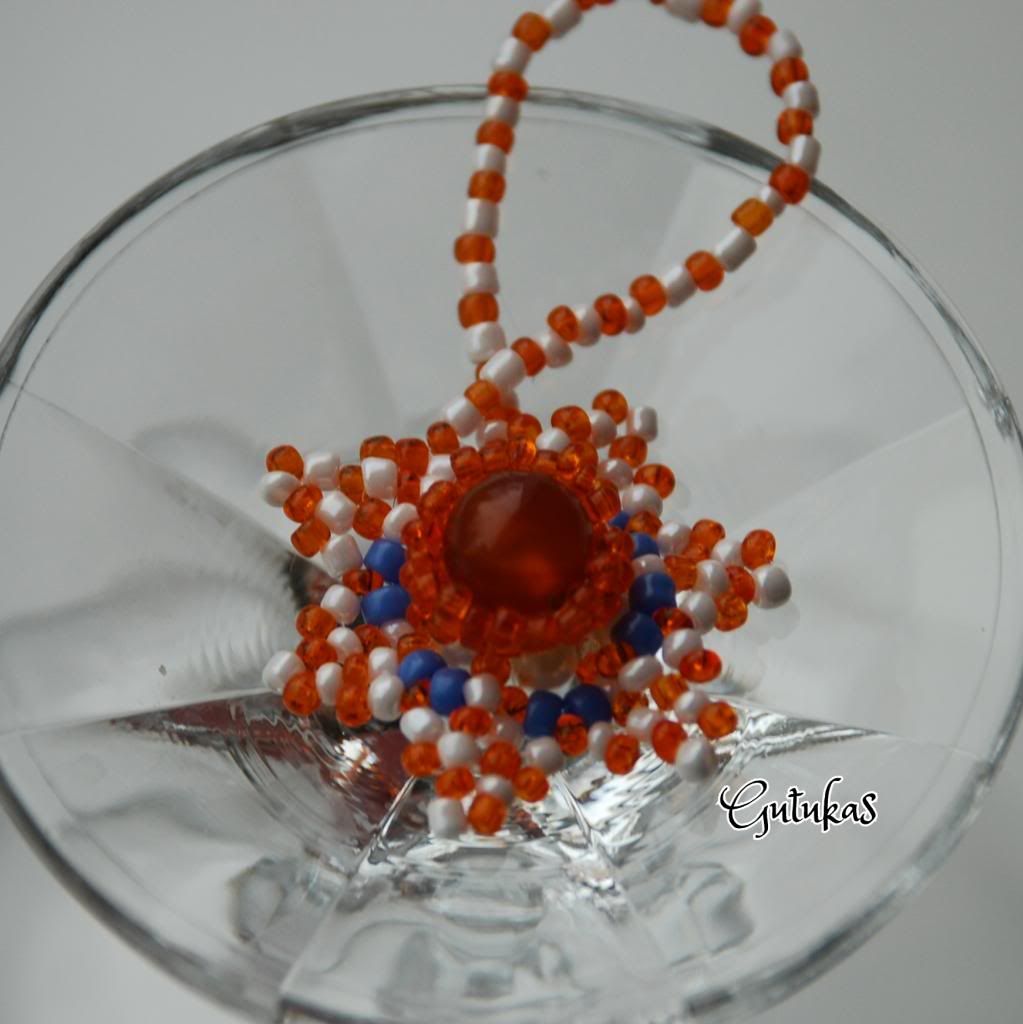 Here are my two pieces a ring (I made earlier) .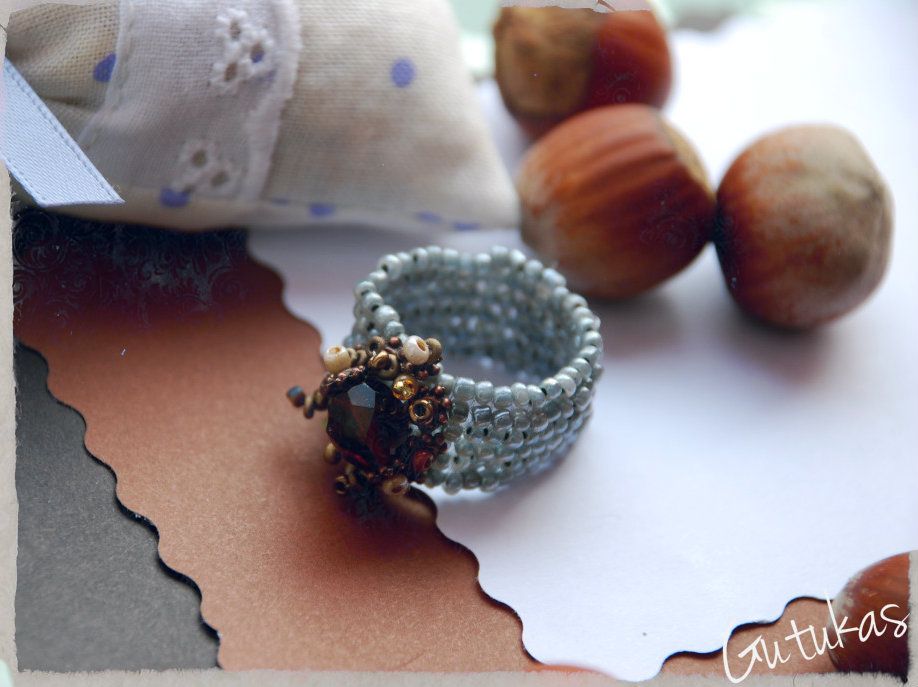 Tose are little news from me- now I am thinking what to make out of these nice beads: :)