Hi
I am continuing in a RAW (right angle weave) little adventure, in the class, mastering the stich which was neglected by me. There are so many pluses to it I can't express. I created a board on pinterest
right-angle-weave-ideas.
The things I have made for the past week:
A green and yellow bracelet SPRING: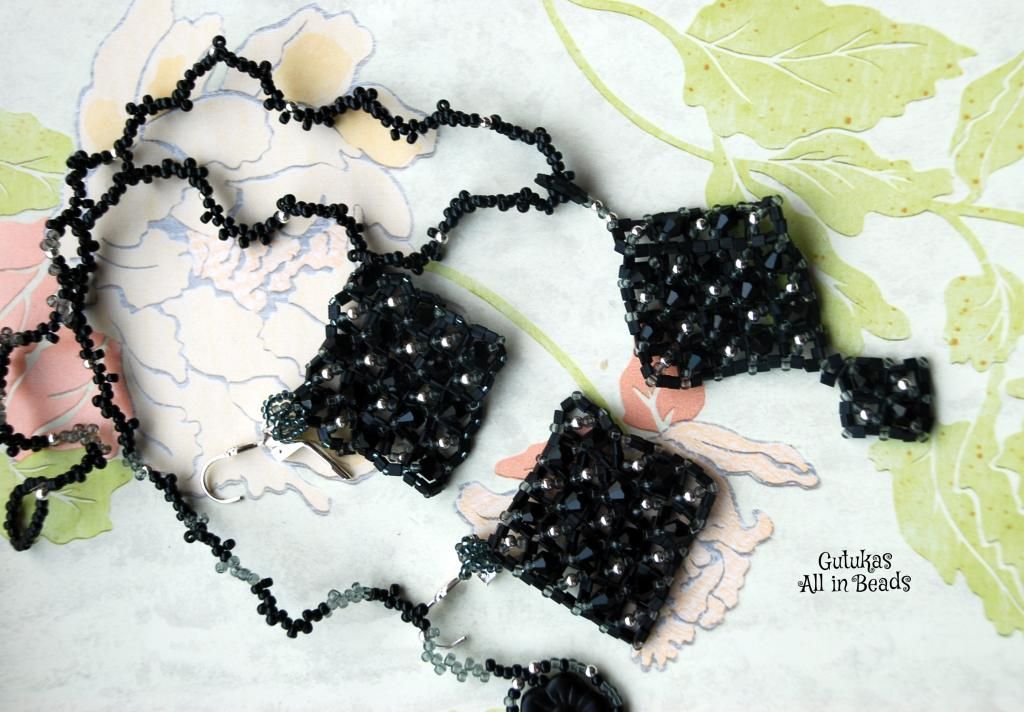 A set BLACK TANGO from triangular matte Toho beads size about 8, silver little round beads and 3 mm black bicones.
The pattern for the bracelet:
Have a happy day and bead your RAW too :)
G.