Inspired by the challenge on the virtual academy and our teacher Vitalija Velyviene- her
FB page
The first topic is right angle weave (RAW). We had to come up with the earings and the bracelet if we had time :) The pattern goes like this:
I like this stich because it is drapy, very square, easy and fast to make and we can decorate it quiite easily. I like RAW very much. There are some initial photos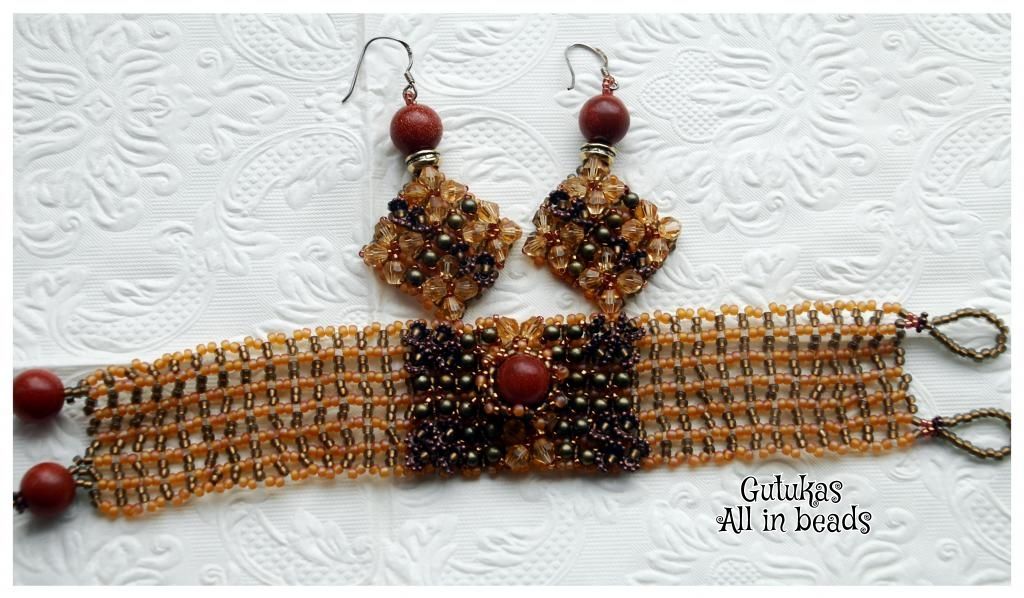 The following earings are not mine. These are wonderful examples from my classmates, virtual ones from the forum:
Stočkutė Agnė
Dalika
Dalika
V.Velyviene
V.Velyviene
Egle
RebelSoul
Happy beading
G.