From previous brick stich endevours there are some pieces that I like :) I have made them a couple of weeks ago; somehow I haven't posted them. So i am doing it now....
A pin "Apple tree blossom" time consuming, especailly because of the inner part :), the seed beads used- toho treassures.
A bracelet made out of circles then those circles were sewn together and added additional half circles, if I clearly express it :)
Earings- hearts: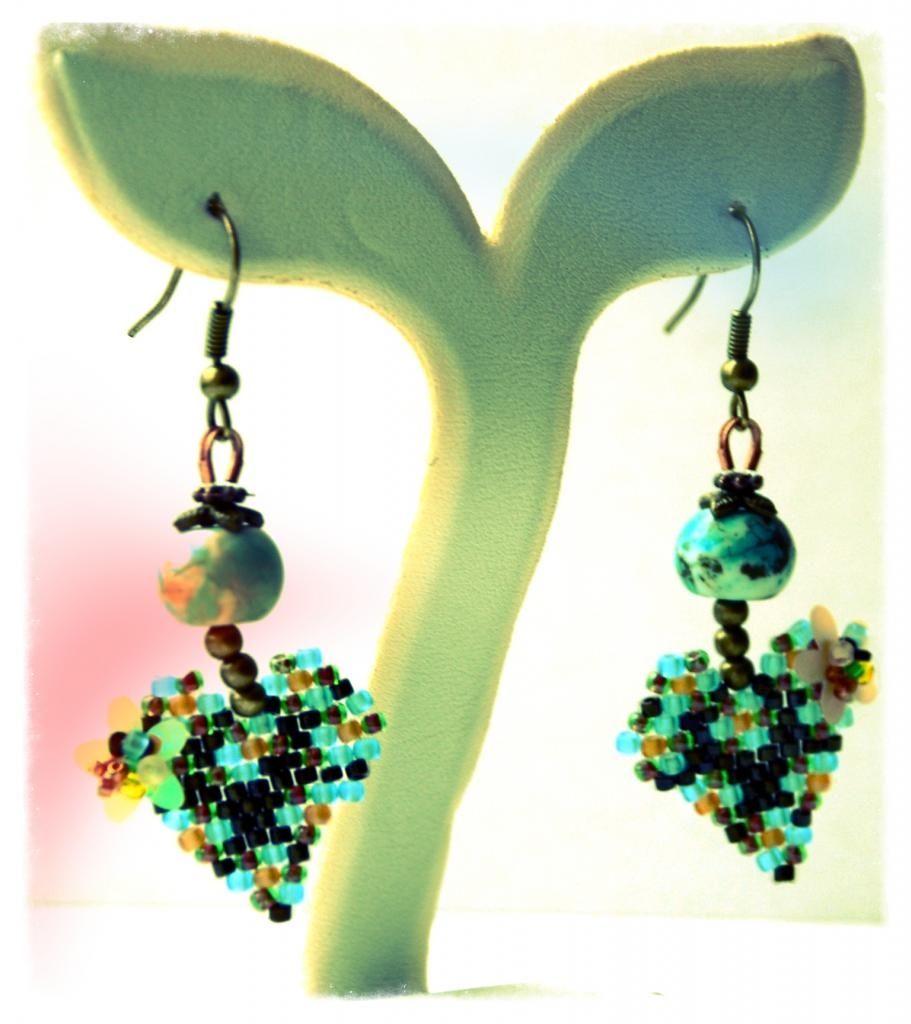 Happy beading-
PS brick stich rocks ;)
G.