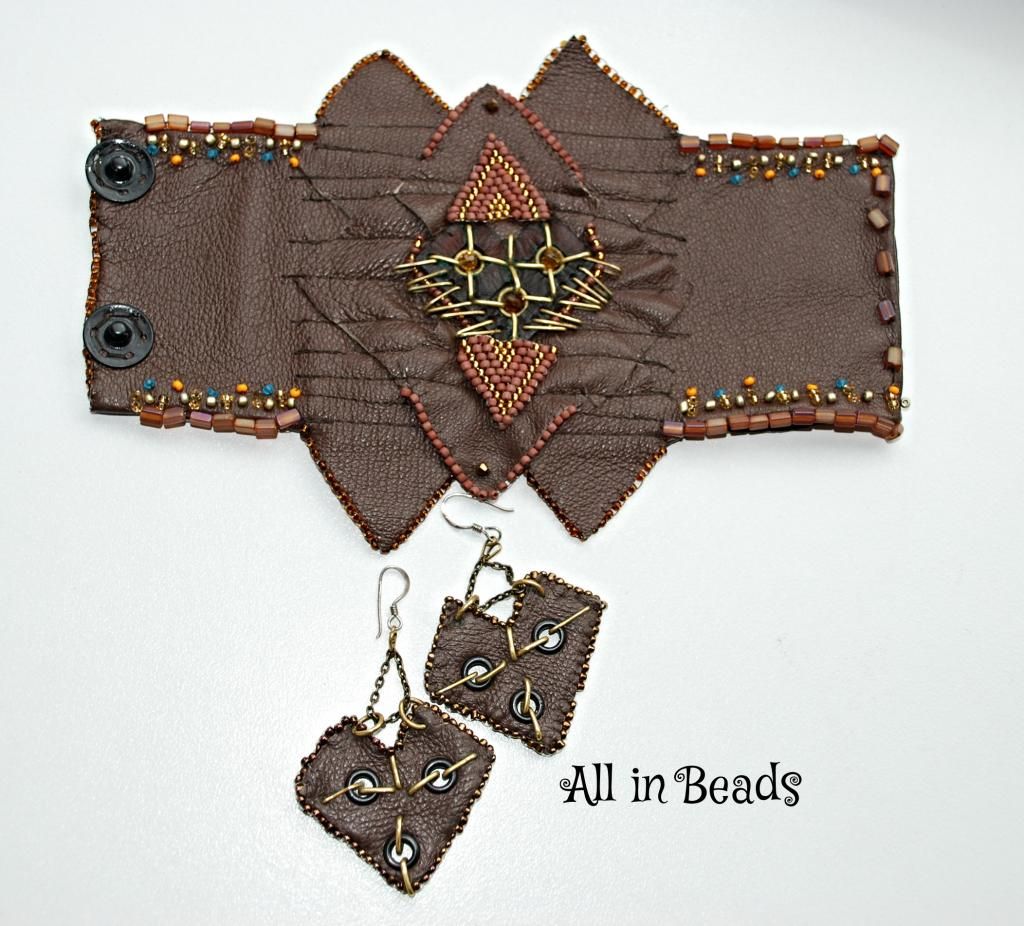 Hi, dear dear readers. ;)
I haven't written for a week... during that time no time for my creative work at all it is a pity of course...
This bracelet is made of leather, with machine sewn triangles...Naturally came the name "Trieangles" There is a bit of bead embroidery, brick stich elements; it is very hard to bead embroider- I used pliers :) The centre is "a friend" of a lost earing. It was request from my colleague. So I hope she liked it I liked making it.
Happy beading
G.
PS Do you use a mix of techniques?