Hi,
It is possible to make amber talk in a newer way; combine it not only with itself and silver- as it is has been for ages here in Lithuania- which is wonderful I don't deny. It is possible to have a go at designing something new, reviving the forgotten stone.
Threre was a small small and nice beaded amber contest, for the beaders in our forum (auksarankes). The master of amber embroidered jewellery Vitalija Velyviene (some of the amber work by
vitalija.velyviene
) was the host. The jury was her husband Audrius (a strict one :)). The prize was a subscribtion of Beadwork magazine(
beadingdaily
). I can show some of the masterpieces by our host...
Design by Vitalija
Design by Vitalija
Design

by

Vitalija
They are gorgeous, aren't they?
The first place went to Benderiute ( her amazing felted jewellery
auksarankes )
she has created a unique, wild and moving shape of a necklace, rainbow selection of amber. It is called
Amber rainbow
. It looks really awsome. So happy reading and enjoying :)
Created by Benderiute
Another fine work was by Varune (called
Honey
) , she has used a calm pallete of colours, where amber is an accent stone, it is very wearable and complete :) Worth the first place too. I like those longish beads a lot, they embelish this necklace.
Created by

Varune
I have ventured to make an assimetrical
n
ecklace using amber, and linen.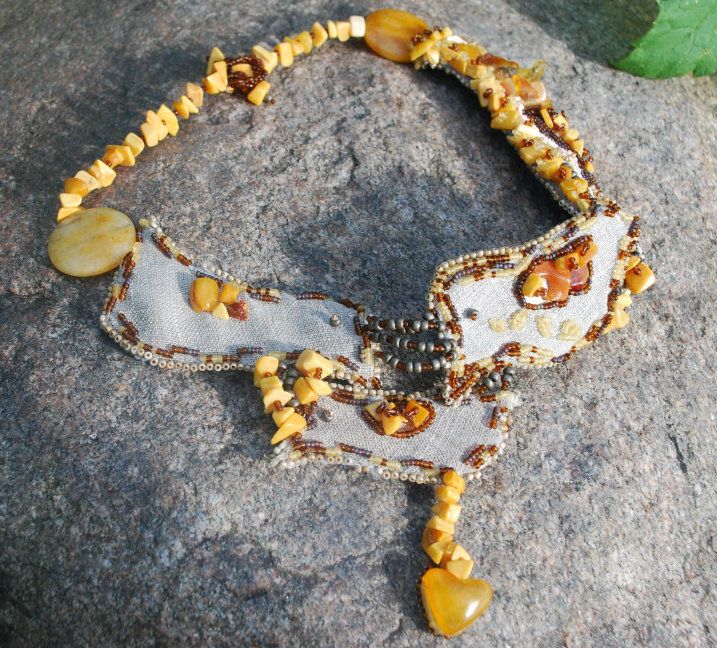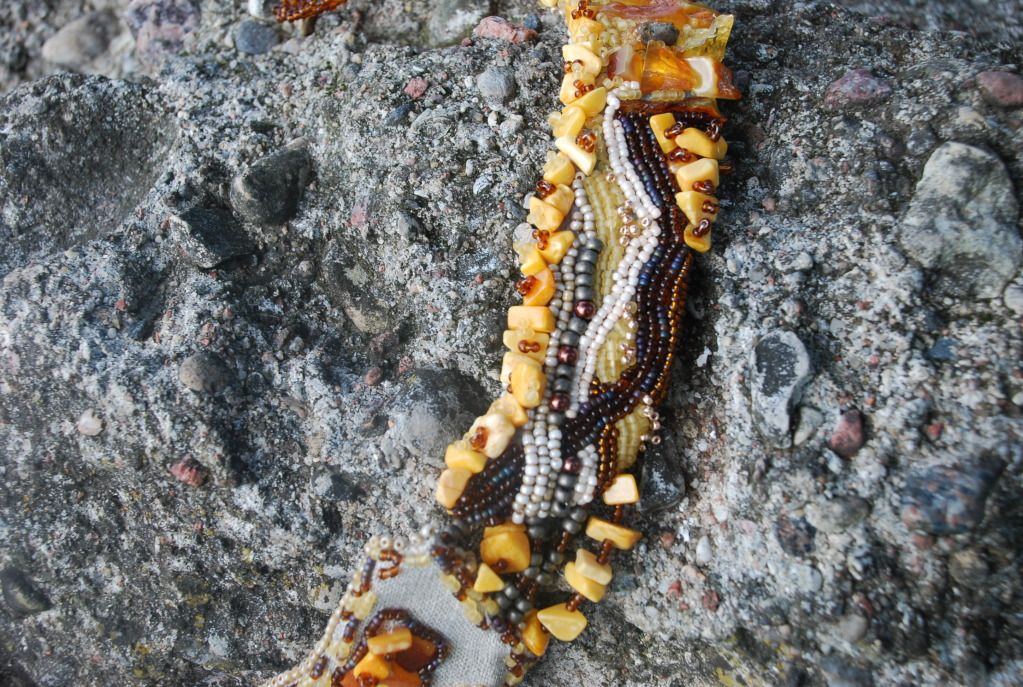 Happy beading and using amber.
G.