Hi
I have completed my necklace! It has taken me less than one week, I have taken it slowly and enjoyed the process, in the evenings mostly (late late) The colour purple rocks me here :) I have called it "Flower"as I haven't got a better idea of the name, though for me the piece is so lovely.
I have used a huge agate Originaly I thought it was an amethyst :D I like the stone. And the flower.
I have tried a chain (I have seen it here
theglassbutterflyetc
) - it goes faster when one gets used to it, at first some small
diamonds
might be not straight. The flower is attached to the rope, can be taken off.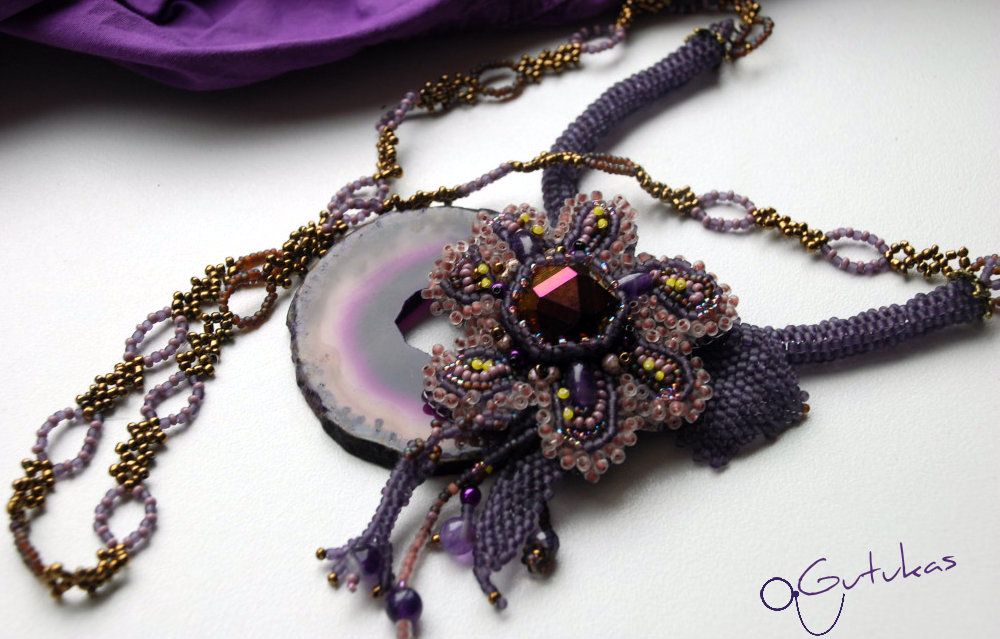 Happy beading!
G.
PS got into dolls and polymer clay - can't wait to use something in bead embroidery.