As I have a holiday, so it is a great time for me to sew and bead or bead and sew.
So the greatest work was on the bracelet and earings
"Summer Melody"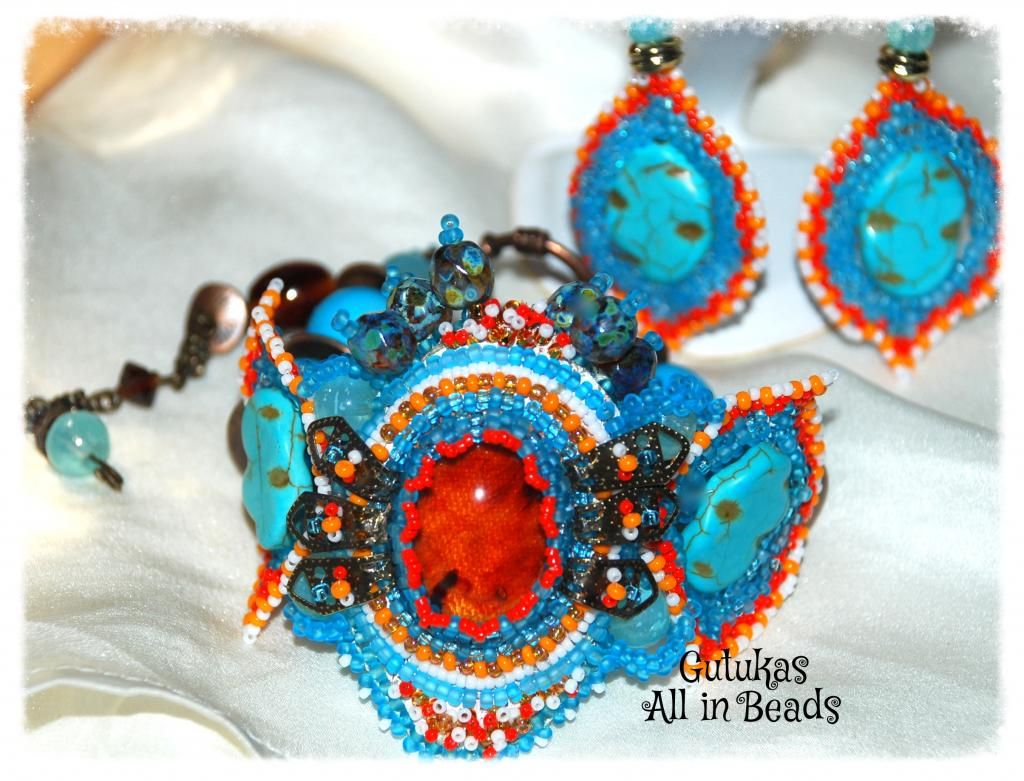 The materials are Toho beads, some turqoise stones of different shapes. Colours- white-turqoise-orange/
The pattern for the leaves is the same as the earings here....
you-and-me
.
Happy beading but still enoying summer days,..they are so short.
G.