Hi so soon again, it is a wonderful summer, at day time I take care of the kids..cook, we go somewhere, swim in the river, make a pizza at home, play cards, play with Legos (as much as have enough patience). I dragged them to the stadium today ran just 2 miles and did some exercises, yet onto the beading....
I was insipred by my outfit- mint and lemon colour combo- so I have come up with this fringe necklace. I used a leftover chain, Chech seed beads 11 and 8 and an old button for a clasp. Herringbone for the base and chain.I am quite happy with the result, this type of necklace is fast to make, flowy and flattering to wear. ;)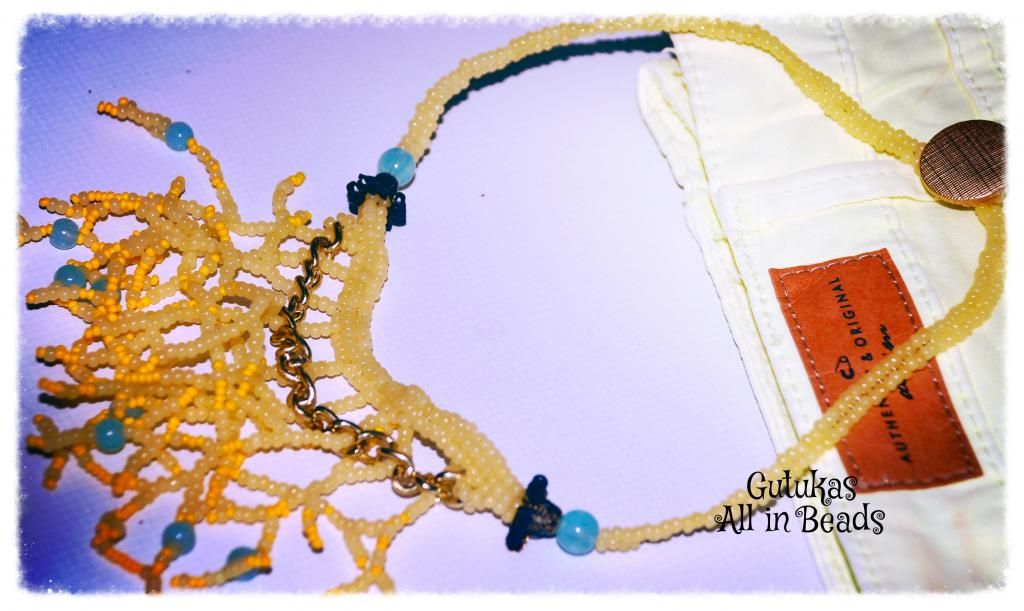 So a fringe is fun to wear- flirtatious and nice :)
Neons are in fashion there is a great picture collection on Neons at
Rebel Soul a very talanted Lithuanian beader :)
Happy beading get inspired by your outfits ';)
G.
See you next time....